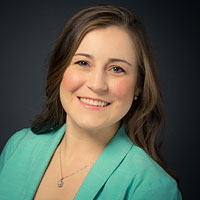 Kelley Bindel is a Registered Nurse and Clinical Nurse Reviewer for DMA. After graduating from Front Range Community College in 2004, Kelley began her career as an RN with Boulder Community Hospital, working in Orthopedics, Neurology, Medical Surgical and Pediatric Trauma. In 2011 Kelley earned her orthopedic nurse certification and in 2013 went on to specialize in post-operative orthopedic care. She then joined the nursing team at Ortho Colorado Hospital.
Kelley believes the best way to care for patients and their families is through a trusting relationship and a holistic approach that includes their body, mind and soul. In the fall of 2016 Kelley joined the DMA team in order to more widely share her expertise within the health coverage industry.
Kelley is a Colorado native and is passionate about giving back to groups that provide support to special needs children, adults and their families. When not providing direct patient care and consulting, Kelley is the busy mom of three children. She and her husband enjoy family game night, the outdoors, and watching movies.